The Month of Giving wishes everyone in the world happy holidays on behalf of Miele. A beautiful loft houses a miniature Christmas village with all the trimmings. The village is full of small gifts. And I was asked to create it all from scratch. The timing was tight: five weeks from nothing to a finished diorama, including a Miele Experience Center, a furnished loft, and an accurate model of the first Miele factory. 
The Christmas village plays the leading role in a number of short films. A different present is found in each film. The films have been deployed worldwide on digital media - from the USA to Hong Kong - and have also been shown as commercials on television in some markets. The diorama measures 1.40 x 0.80 meters and is made in 1:87 scale.
The Christmas village with all the scenes.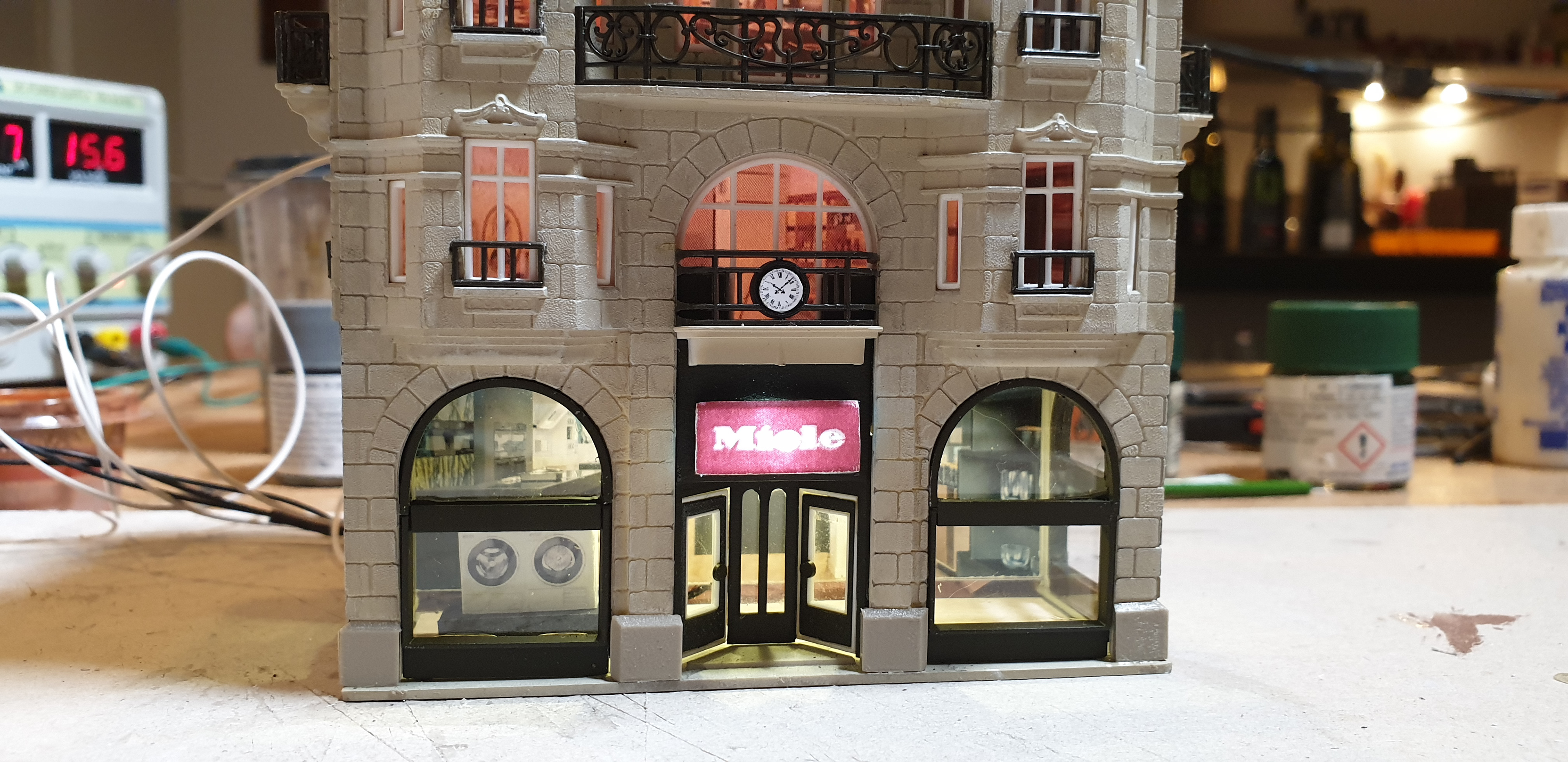 Building day and night for five weeks.
Client: Miele - agency: Wavemaker - concept: Tim Boom, Gerard Foekema - production: Leila de Zwart, Els Boskemper - director: Jorrit Stollman - film production: Nosh Food Films - model building: Huib Maaskant.