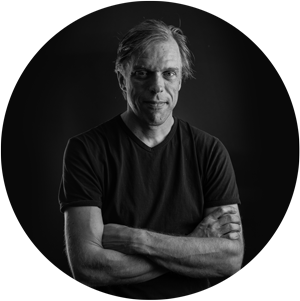 As a creative innovator, I love fusing ideas and technology together. I strongly believe in concepts that really engage the audience. Whether it is advertising, building a new brand, or driving change. I also create films, organize events, write books, and produce social content. I am always keen on finding the one big idea that brings it all together. 
I bring over 15 years of experience as a creative director and a copywriter to the table, both on national and international accounts. In my portfolio, you'll find several projects that cater to an international audience. I am comfortable working in teams with various nationalities and languages. 
My creativity isn't limited to media. I am a well-known model maker and miniature artist. My work has been featured on national television and in international campaigns.
Or in just three words: strategic thinker, creative innovator, and craft lover.
//FOR AGENCIES
180 - Ace - Adwise - Boondoggle - Born05 - DDB&Tribal Amsterdam - Doorn&Roos - Duval Guillaume - Energize - Etcetera - Euro RSCG 4D - Euro RSCG Amsterdam - FCB - FHV/BBDO - Fitzgerald - Friends&Foes - Glasnost - Goud Uberconnected - Grey - Havas - Ice Media - Indie - Innocean - Iris - JWT - Kaliber - Lbi Lost Boys - Lemon Scented Tea - M&C Saatchi - McCann - N=5 - Ogilvy&Mather - Outsmart - Positioneringsgroep - Proof - Proximity - Publicis - Rapp - Red Mint - Red Urban - RLVNT - Roorda - Sid Lee - Strawberry Frog - SWH - TBWA\BEC - These Days - Thjnk - Timm&Pimm - Volt - Wavemaker - Wunderman - XXS - Y&R
//FOR CLIENTS
ABN AMRO - Accell Group - Adapcare - BMW - Bond 3D - Booking.com - Bronkhorst High-Tech - Daklozenkrant - De Alliantie - DPG - Dynamic Credit - Five Degrees - Friesland Campina - Gemeente Amsterdam - Gemeente Haarlem - Giarte - Goede Doelen Loterij Nederland - Harryvan - IT Rebels - Kinderpostzegels - KRO NCRV - Linckr - Mini - Nobilis - NPO - Oracle - Partou - Philips - Red Bull - Regina Coeli - Schuberg Philis - Sonneborgh - Stressless - Talent naar de top - Talpa Networks - th[is] - Zilveren Kruis