Beyond the Big Screen is a book about the internet, social media, and cross-media production. It was written for traditional managers, directors, and editors within the KRO and other public broadcasters. The book has theoretical chapters on The Conversation Theory and social media strategy. Other chapters take a practical approach and deal with cross-media production. The book is made for random reading; each chapter has its own cover and can be used as the first chapter of the book.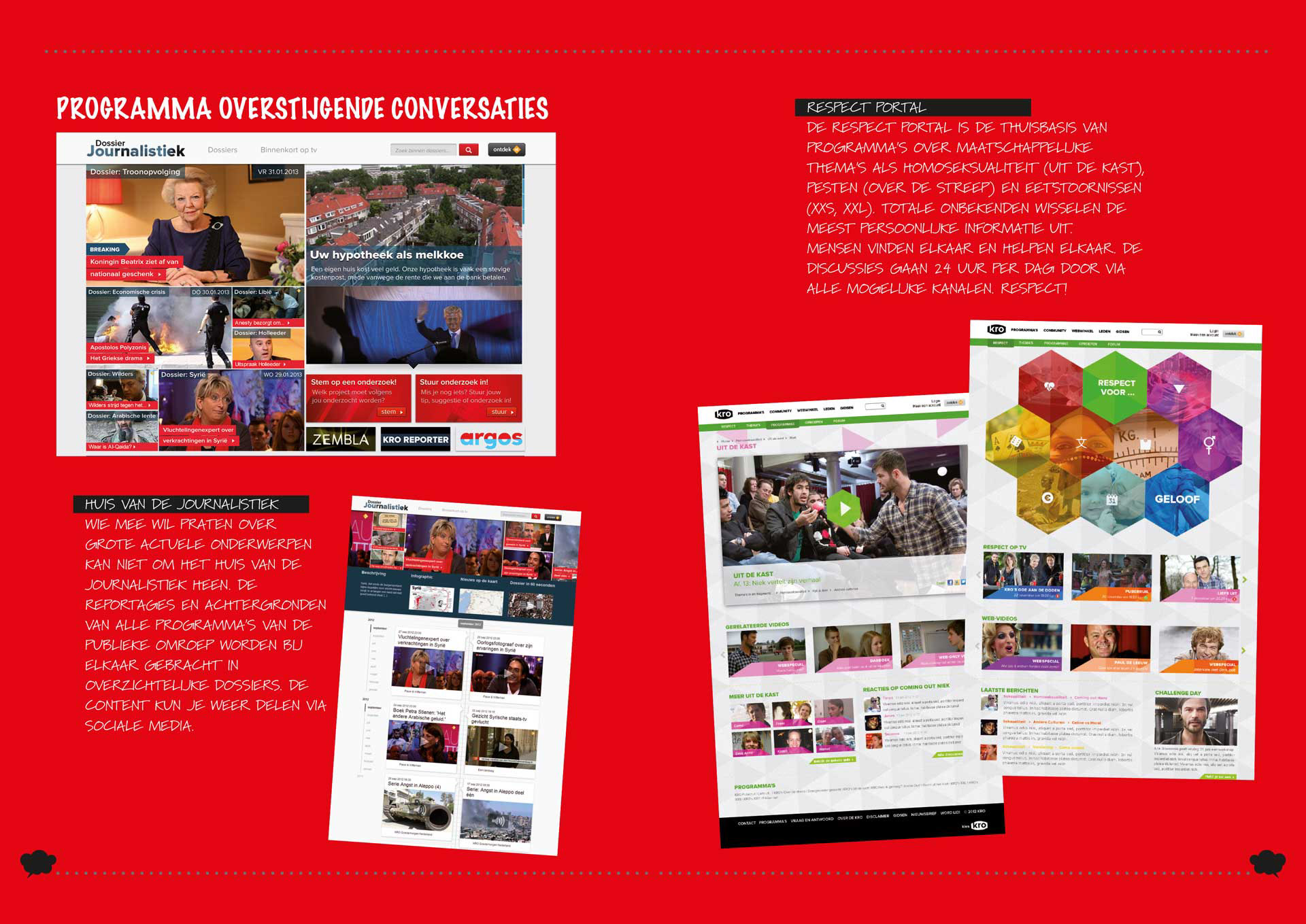 A selection of spreads from the book.
Client: KRO broadcasting - text: Huib Maaskant, Patrick de Koning - design: Studio Veer - print production: Factor Z.