The Grolsch Unseen Residency offered photographer Lana Mesic two months' time to work on a new project in London. Documentary maker Daniël Gallenkamp made a unique portrait of her creative quest. 
Lana's artwork and the film were presented at Unseen 2017 during a special micro event. The evolving story surrounding the film fueled the conversation on social media for months.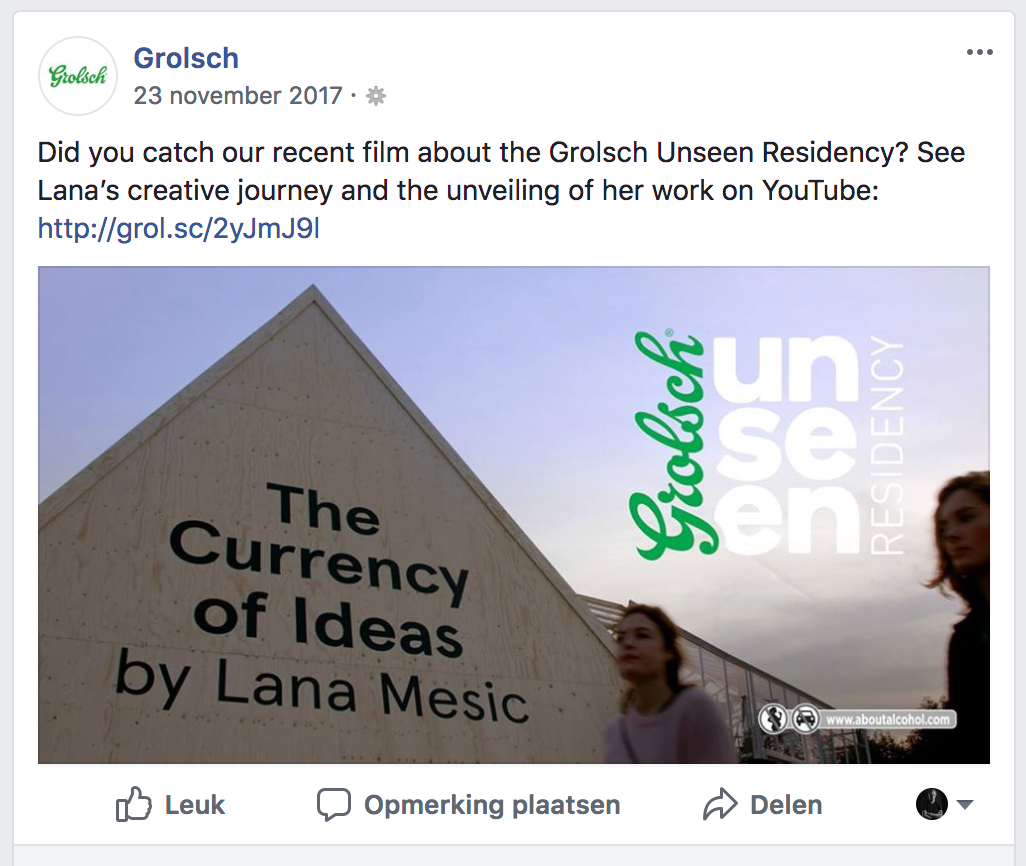 A selection of social posts.
Agency: Wunderman – strategy: Antoinette Hoes, Simon Neate-Stidson, Huib Maaskant – copy, script: Huib Maaskant – conversation: Raghenie Bhawanie  – director: Daniël Gallenkamp – production: MacGyver.