KRO's Boer Zoekt Vrouw (Farmer Wants a Wife) is one of the most successful shows on Dutch television. What can you add to that? A lot. The new Farmer Wants a Wife website is fully optimized for tablets. It also acts as a full-fledged second screen. The site contains all information about the program and the farmers, plus exclusive web content such as the Broer Zoekt Vrouw (Brother Wants a Wife) series, 360-degree videos, and additional material. 
With the iOS and Android apps you always have the latest news at your fingertips. Exclusive to the app is a live feed during the show. The result: millions of unique visitors per month on the site and a firm 1st place as the most popular free app in the Netherlands.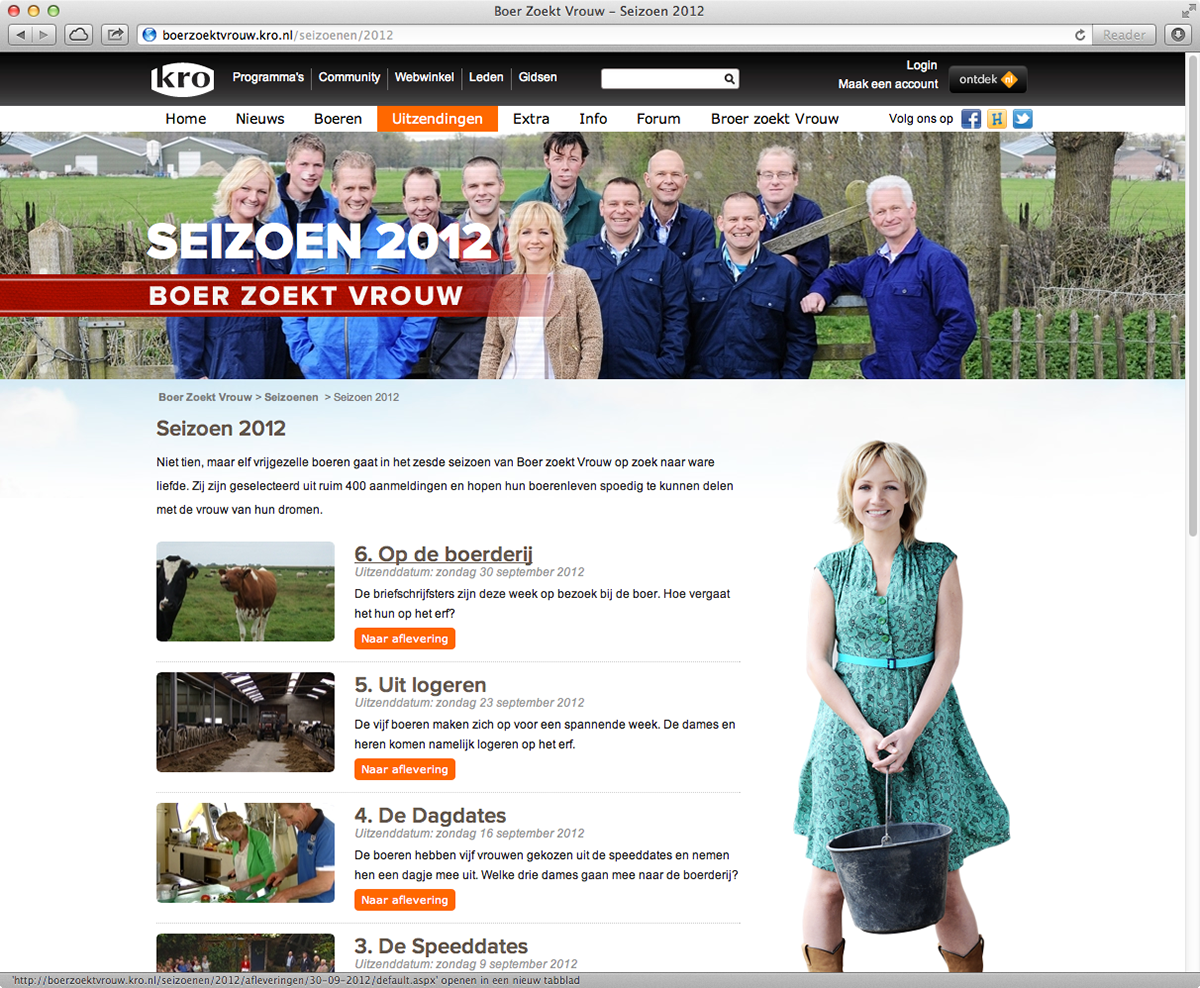 Lots of extra content for online that you never see on television.
The apps focus on 'Farmer Want a Wife on the go'.
A world of online content is created around the show.
Client: KRO - production sites and content: KRO - production apps: Elements Interactive.