Universal offers several titles for kids such as Trolls, Spirit, and Jurassic World. But how do you bring these films and Netflix series to the attention of such a purely digital audience? And their almost equally online-viewing parents? By building a story that grows on several social media simultaneously. A story in which content highlights, an exclusive collaboration with influencers, and smart activations go hand in hand.
Activation: Win tickets to the premiere of the new season in a real riding school.
Countless Facebook posts based on the basic formats.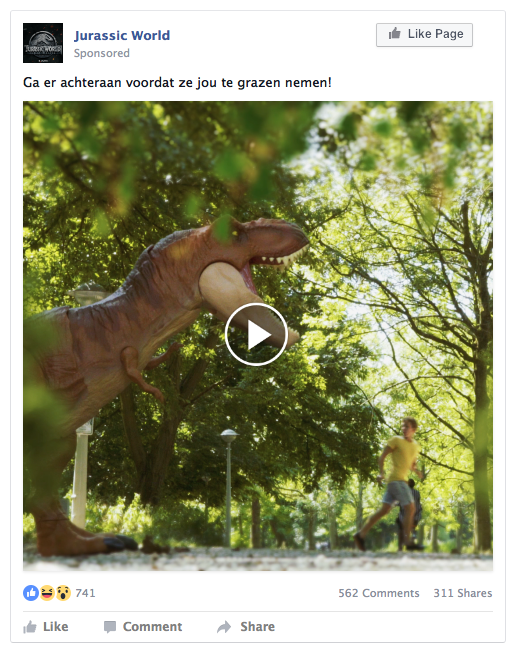 We tell the story of Jurassic World with various short clips and stop motion animations.
Agency: Goud Uberconnected - strategy and concept: Huib Maaskant - copy: Huib Maaskant, Jaimy Hendrickx - art: Lieke van den Bosch - video: Jasper Hulleman, Maurits Bronsveld, Suzanne Bijsterbosch.