Microsoft Surface is serie bijzondere apparaten voor consumenten én professionals. De nieuwe Surface Go voegt daar nog eens een zeer draagbare laptop aan toe. Als introductie maakten we Real Life Reviews. Echte Microsoft medewerkers met bijzondere hobby's testen of de Surface Go inderdaad hun echte leven aan kan.
Een tweede campagne, Werk slimmer met Surface, brengt de hele Surface range onder de aandacht van het bedrijfsleven. De Account Based Marketing aanpak richt zich met verschillende boodschappen op specifieke sectoren. Binnen elke sector zijn verschillende uitingen voor de drie stappen in de aankoopoverweging: Awareness, Consideration en Conversion.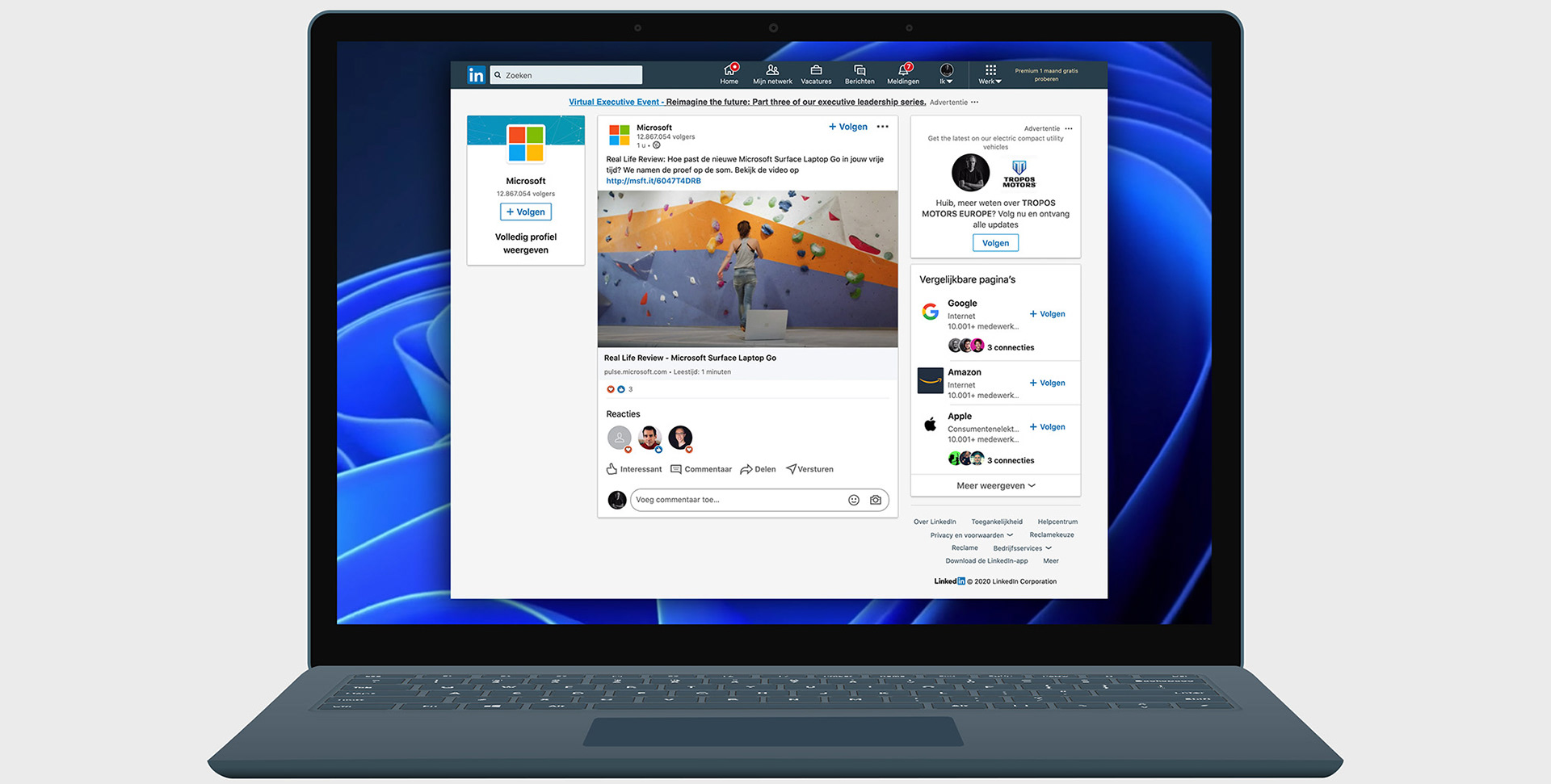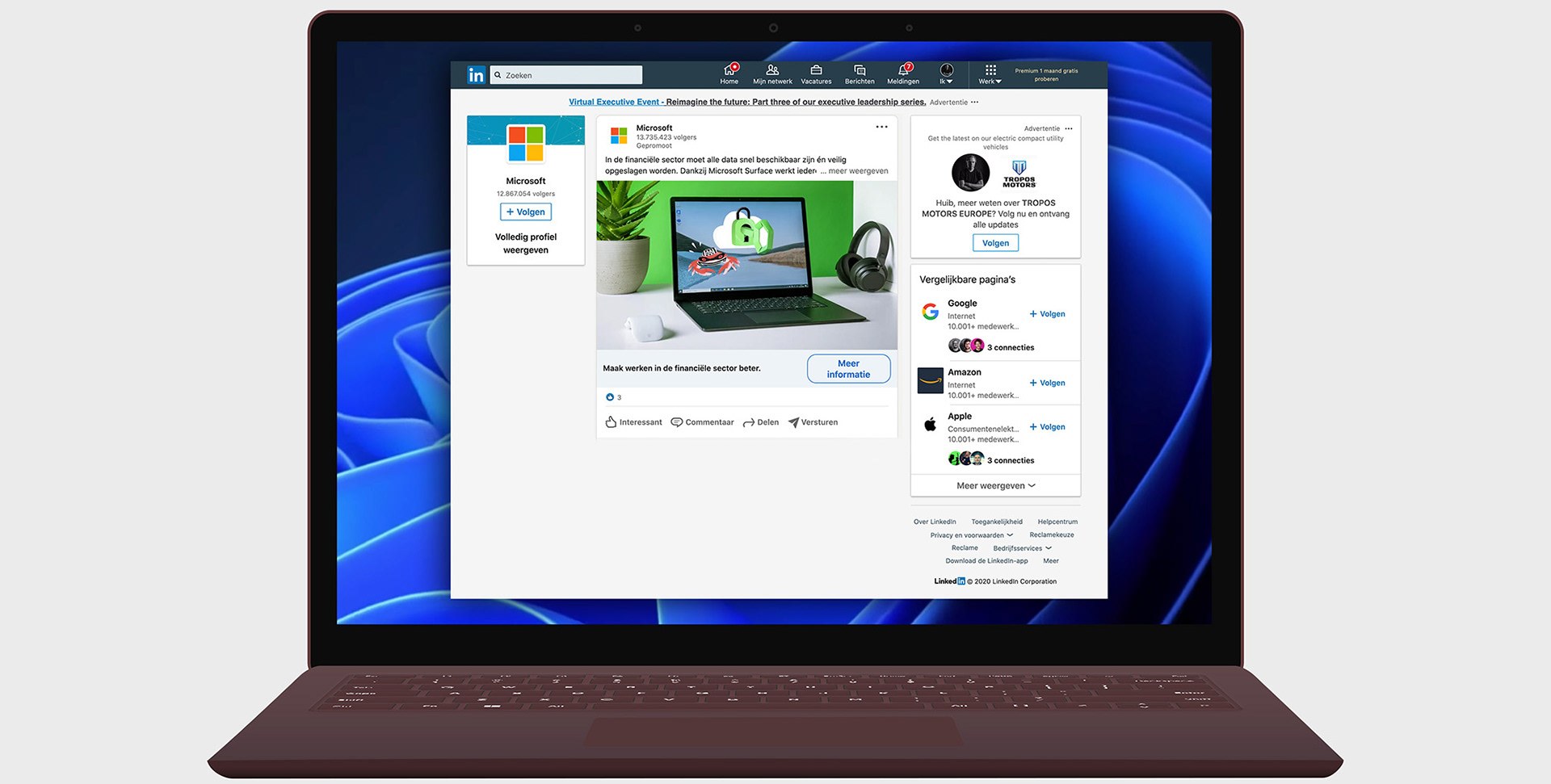 Klant: Microsoft - bureau: Merkle - concept & copy: Huib Maaskant - concept & art: Taco Zuidema - productie: Animate The World & Falsum.