Newspaper Trouw launched two new apps: the 'Trouw News' app for smartphones and the 'Digital Edition' for tablets. The campaign for the apps evolved into a brand campaign for Trouw. Many potential subscribers do not know exactly what Trouw stands for. Time to tell them.
Trouw is the daily newspaper for people with ideals. The cornerstones of Trouw are sustainability, philosophy, and meaning. These themes formed the basis of three mini-documentaries in which Trouw journalists talk to people with a special story. They are 'de duurzame doeners' (the sustainable doers), 'de verschil-willen-makers' (the difference-makers) and 'de nieuwe-weg-vinders' (the new-way-finders). 
Trouw connects the ideals of these people to the journalistic DNA of the newspaper. Each story shows what makes Trouw a daily newspaper for everyone with ideals. The films are supported in the newspaper with in-depth background stories. In print, the campaign has been expanded across the board with countless other examples of people with ideals.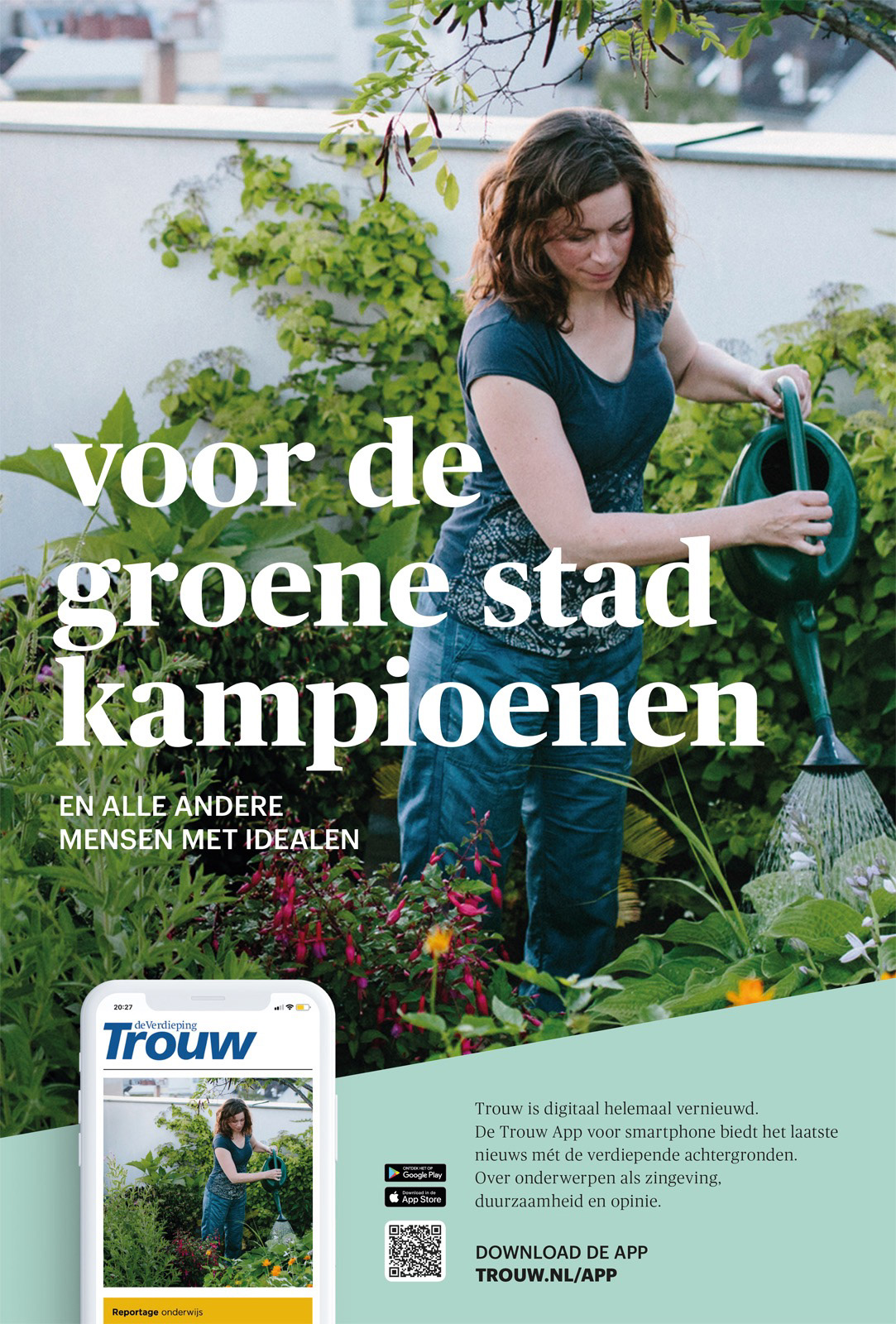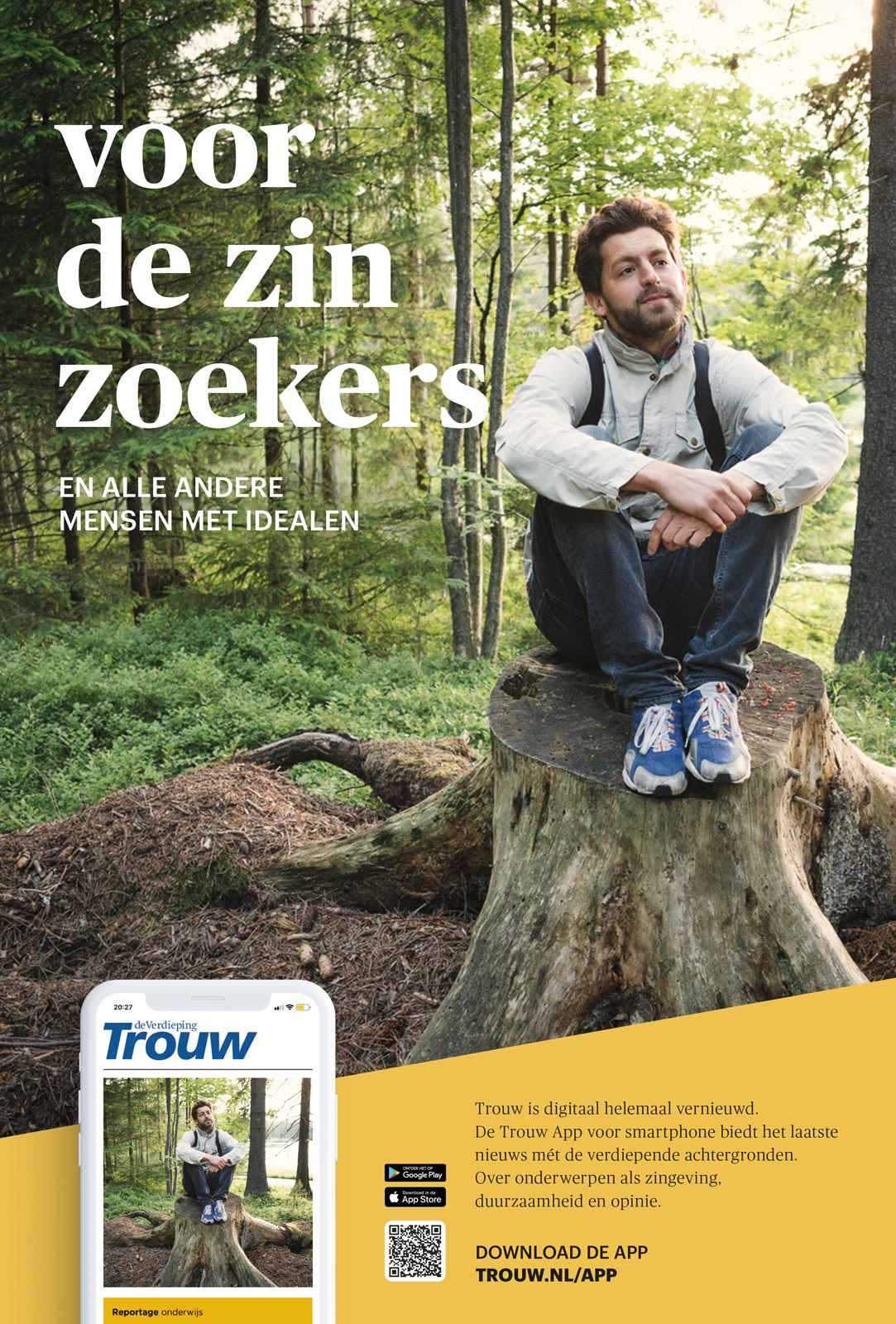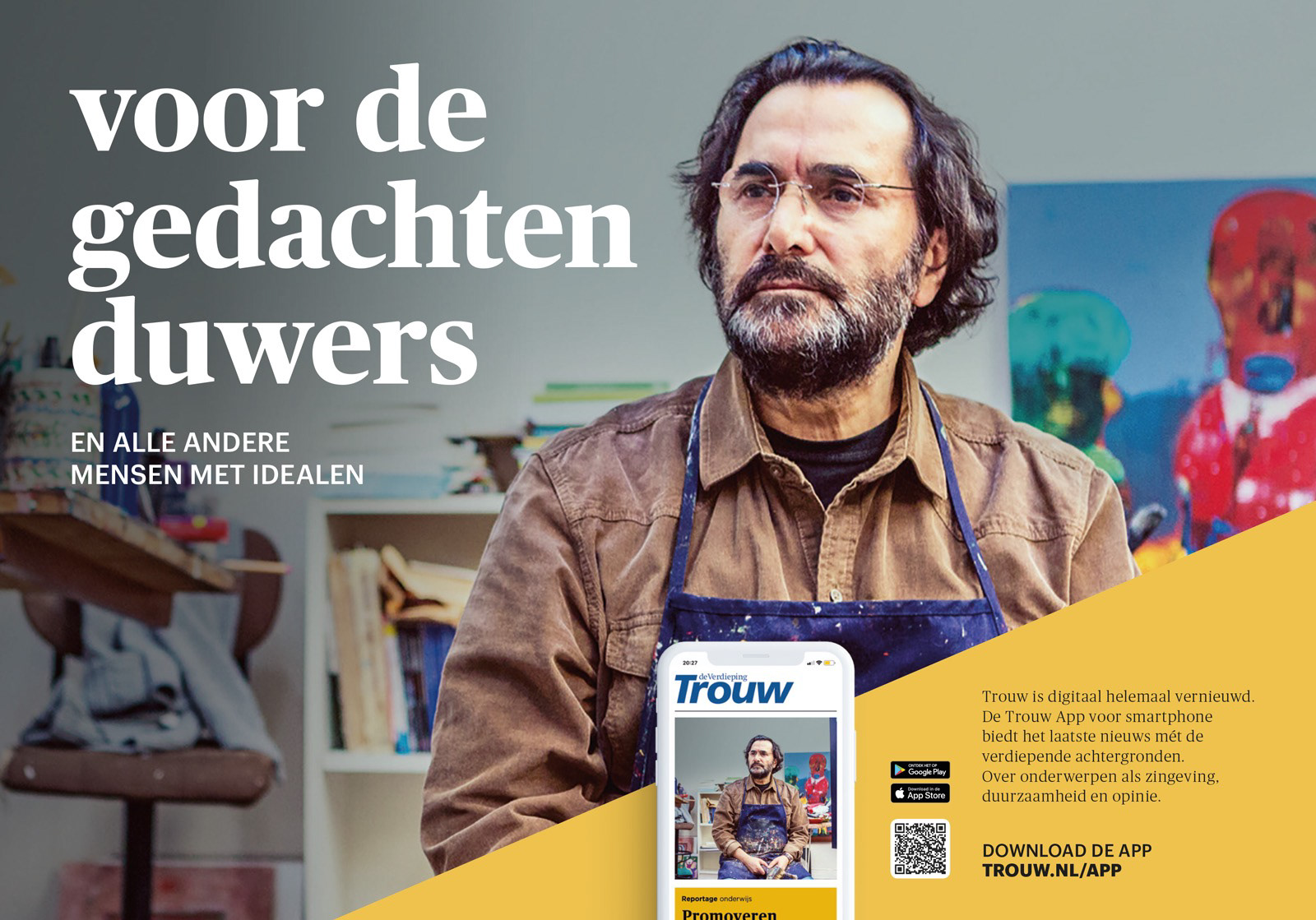 Adverts aimed at new readers/users: this is Trouw!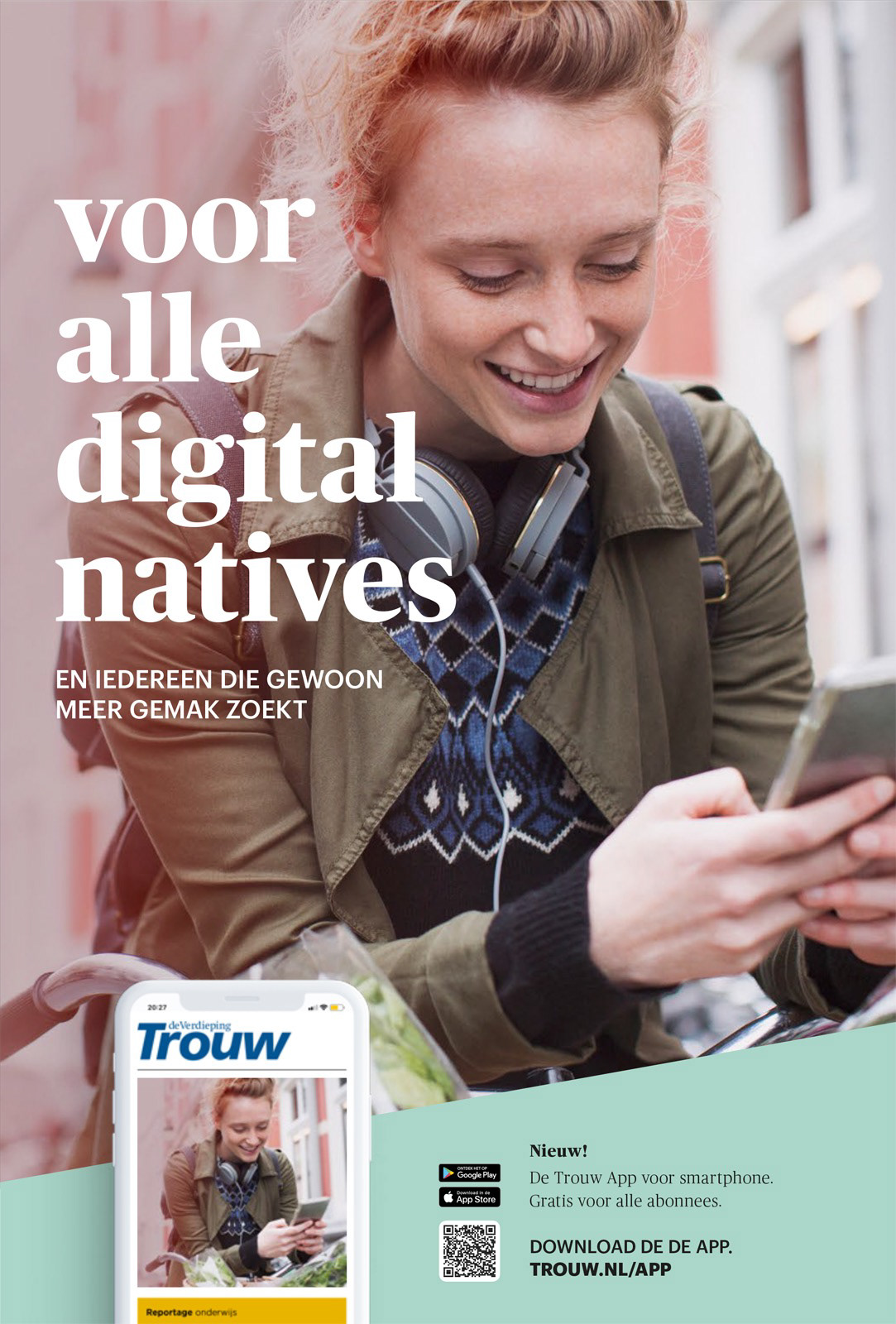 An additional series of adverts and banners aimed at the traditional newspaper readers of Trouw.
Client: De Persgroep, Frans Pootjes - copy: Huib Maaskant - art: Taco Zuidema - production: Wolfstreet - campaign manager: Simone Rietveld.