There is an urgent need for higher educated nurses in elderly care. The biggest problem? The boring image of elderly care. But... caring for the elderly presents interesting challenges for nurses with a bachelor's degree. It takes great skill and a keen eye to see what is really going on. 'Take a closer look' lets students experience the challenging side of care for the elderly. 
The core of the campaign is an online experience in which the students have to solve a confusing situation. They only have a few minutes to discover what's really going on. The content is based entirely on real stories. The experience seamlessly combines film with interaction. Based on the content, the campaign has been expanded with posters, banners, teaching packages, and much more.
Awards: SJP Magneet 2015, Shortlist Content Marketing Awards London.
Posters at universities of applied sciences and secondary schools.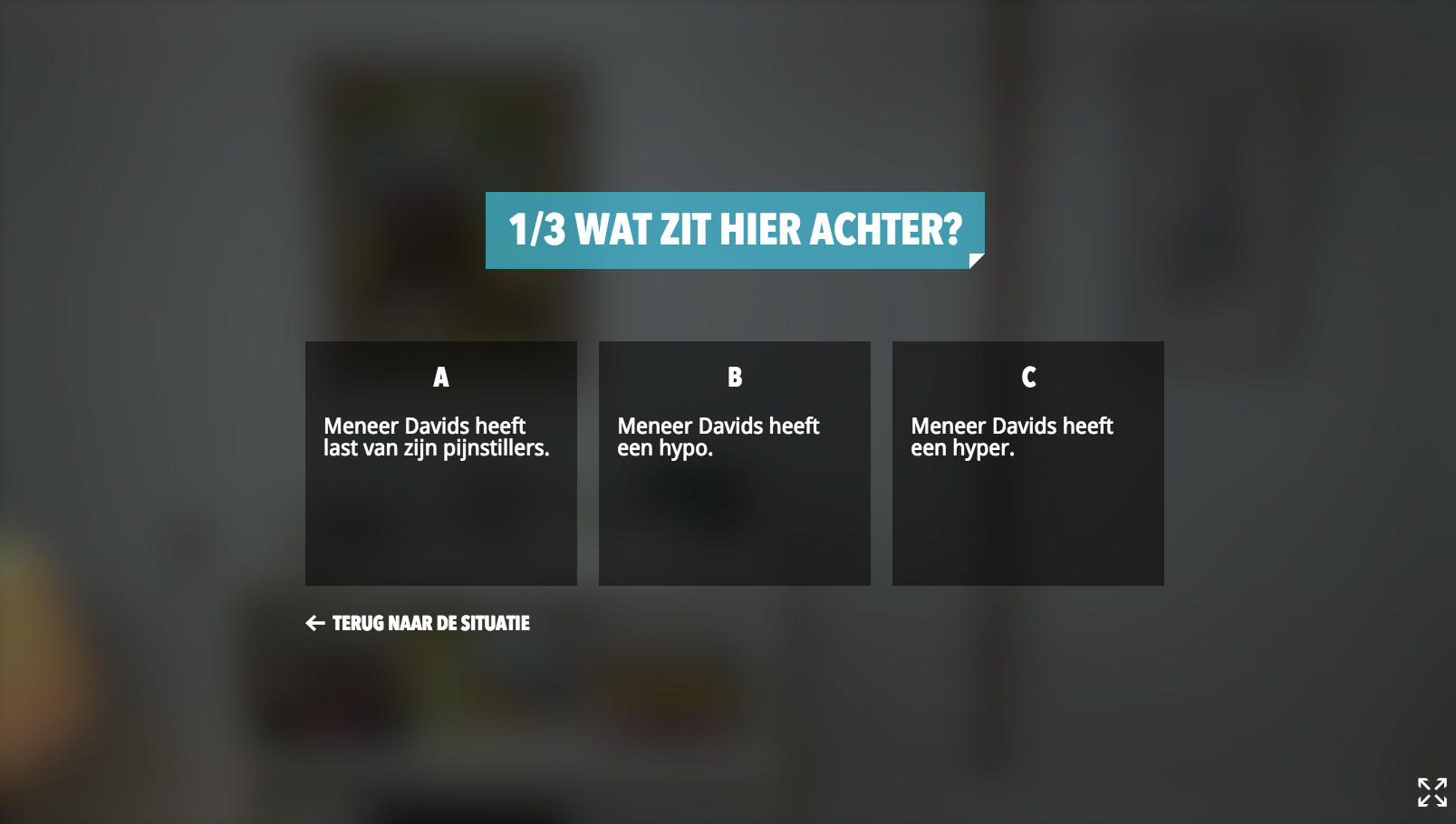 Each case is an interactive story full of hidden clues.
Vlogs, real-life stories, and practical tips can also be found on the site.
Banners for student sites.