You don't just drive a Volvo V60 or V40 for the low tax addition, the comfortable seats, or the powerful engines. You also drive a Volvo for the world around you. So you actually buy the future-friendly Volvo V60 Plug-In Hybrid for your great-great-grandchildren. You choose the Volvo V40 with standard pedestrian airbags for anyone who unexpectedly crosses the street. You simply take the low addition, the lovely seats and the powerful engines into the bargain, right? The best reason to drive a Volvo is not the Volvo itself.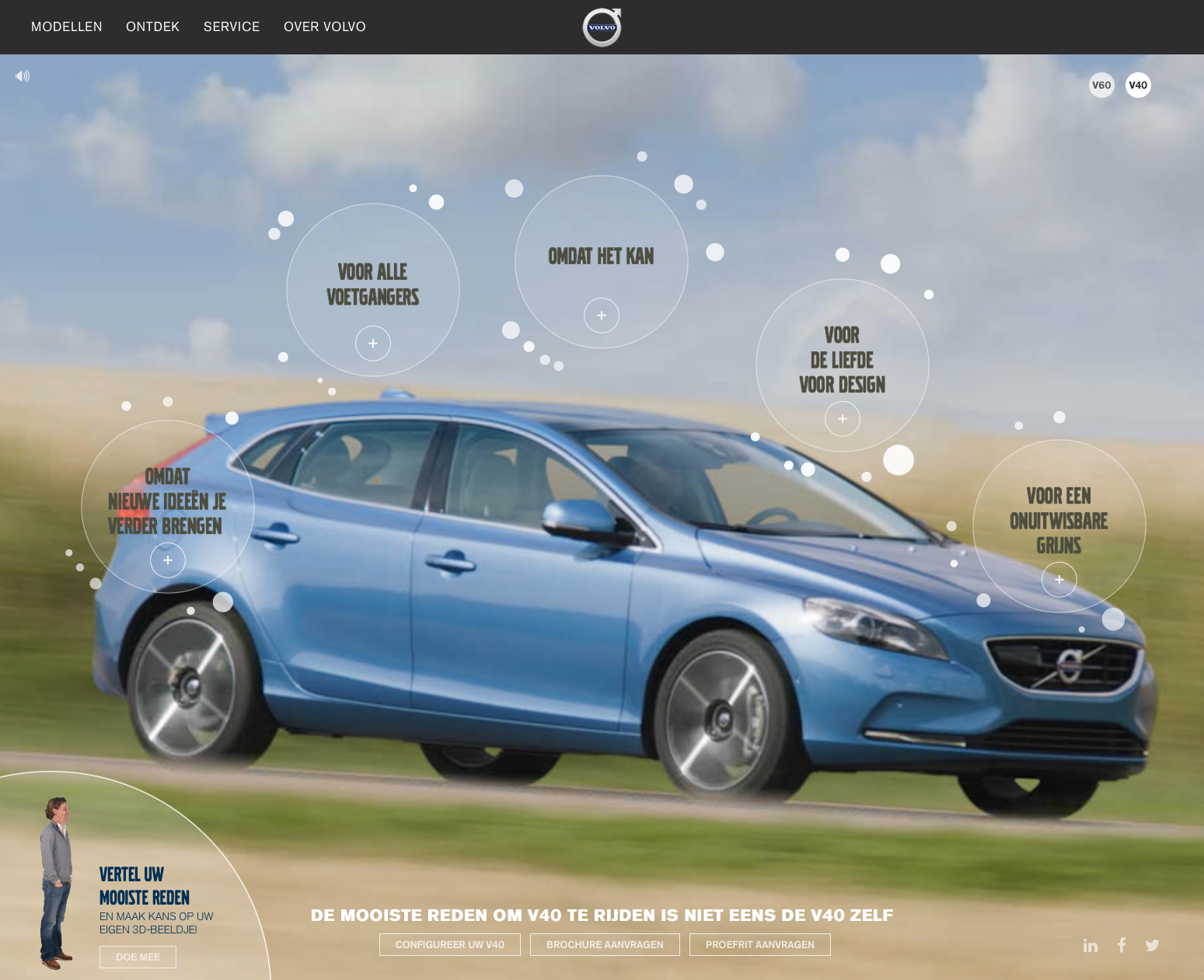 Separate promotion site with the 101 best reasons and a giveaway: yourself as a 3D printed figure.
The best reasons for dark posts on Facebook.
Client: Volvo NL - agency: Grey Possible - copy: Huib Maaskant - art: Michelle de Boer.