Kabrita makes infant nutrition based on goat milk. The small Dutch brand is growing rapidly in many countries, especially in China. That called for a brand re-alignment with a clear proposition and a consistent message.
The ingredients of Love Grows are a strong brand manifesto, a distinct visual language, and a clear tone of voice. You can feel Kabrita's heart beating everywhere, from adverts in media and promotions on the shop floor to events and social media.
Different adverts for different markets.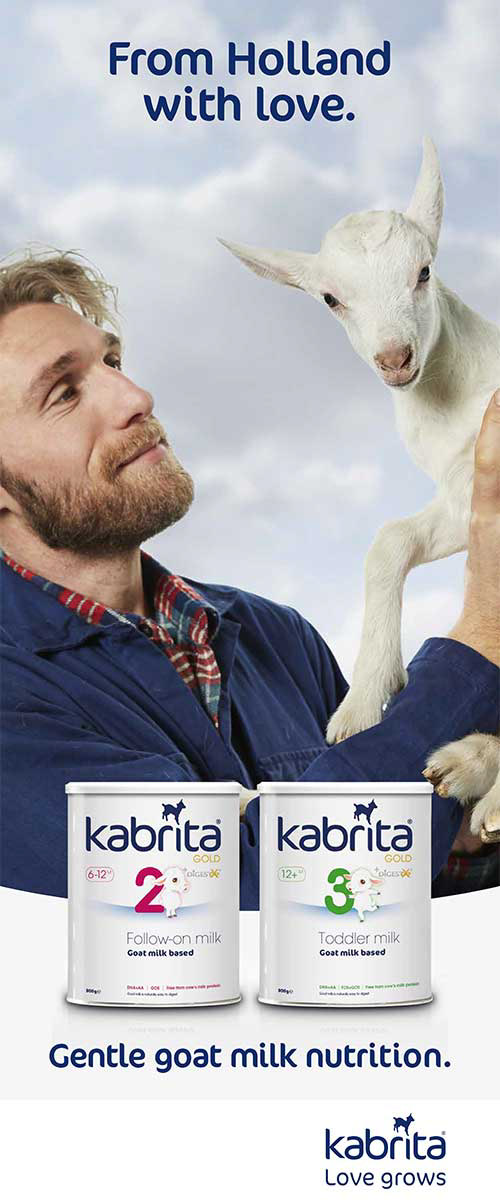 Second series of brand assets.
Agency: Goud Uberconnected – concept: Huib Maaskant, Thomas Aberson - copy: Huib Maaskant - art: Thomas Aberson, Roel Verhoeven – photography: Kees Rijken (1st series), Thirza Schaap (2nd series).