Singer S10 (real name: Stien den Hollander) represented the Netherlands in the Eurovision Song Contest with her beautiful song 'De Diepte'. Reason enough for AVROTROS,
the
music broadcaster in the Netherlands, to support S10 massively. How do you do that? In a digital experience with the music of S10 as a national canvas.
The project was named #1metS10 (#1withS10). The name connects and activates:
Together we are #1withS10. Join us and show that you are #1withS10 too.
The experience is impressive in its simplicity. Everyone can scribble a personal message on the video clip of De Diepte. All scribbles are drawn with light over the dark footage.
Pick a scene and do your thing!
The best doodles were used in new editions of the clip and distributed via social media. Well-known AVROTROS celebrities and friends from S10 set an example with a personal message in an appealing campaign. Made with digital branding agency Born05. We all are #1withS10.
Awards: Lovie Awards 2022 Best Digital Campaign, People's Lovie Best Digital Campaign, and Shortlisted Best Event Activation.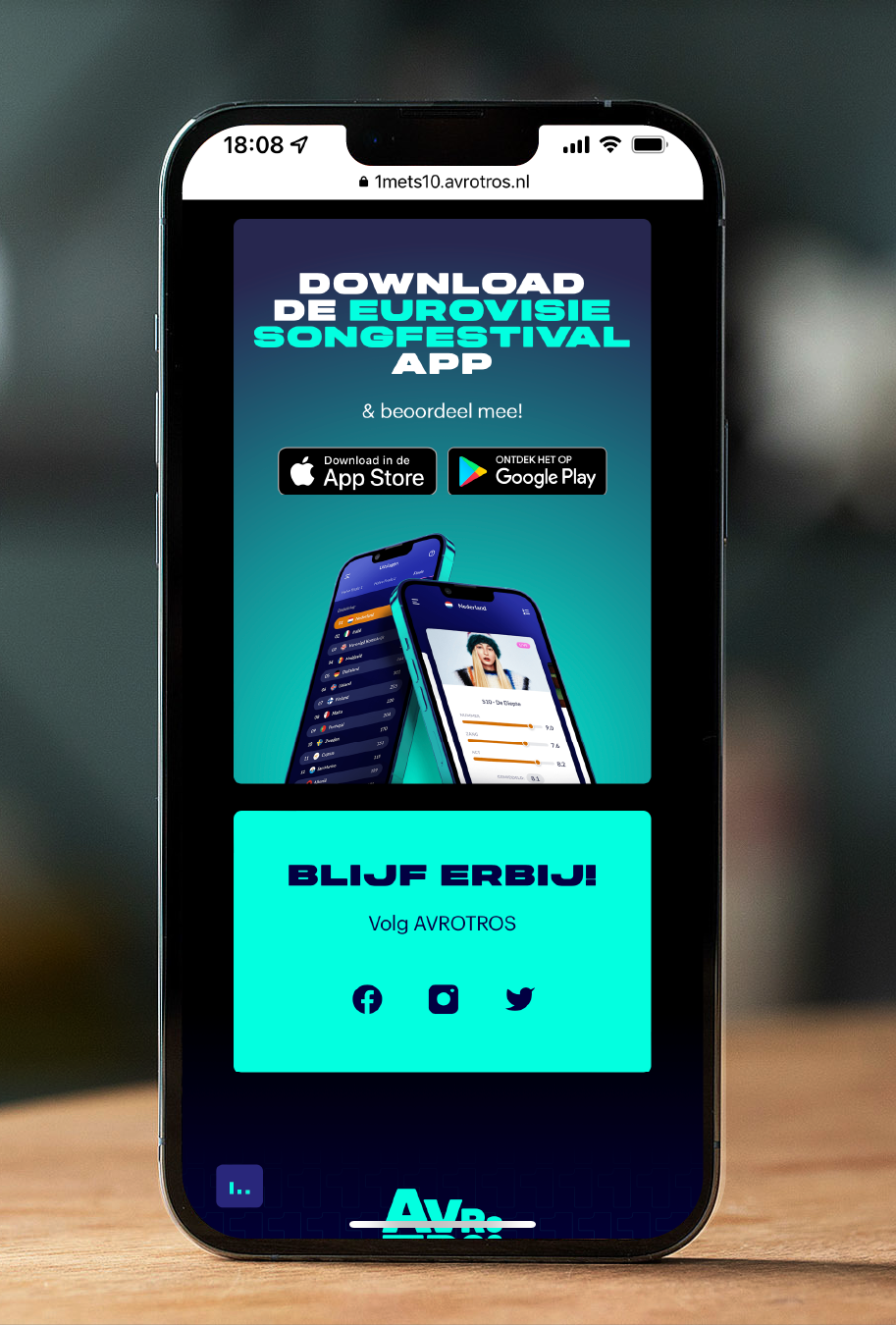 Mobile-first digital experience.
Client: AVROTROS - agency: Born05.