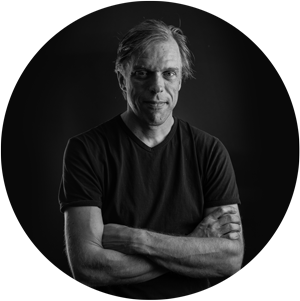 Als creatieve innovator breng ik graag ideeën en technologie samen. Ik geloof in werk dat mensen méémaken. Of het nu gaat om reclame, het bouwen van een nieuw merk of het aanjagen van verandering. Ik maak ook films, organiseer evenementen, schrijf boeken en produceer sociale content.

Al meer dan 15 jaar werk ik als creative director en copywriter op nationale én internationale accounts. In mijn portfolio vind je dan ook heel wat projecten voor een wereldwijd publiek. Ik voel me thuis in teams vol verschillende nationaliteiten en achtergronden.


Mijn creativiteit beperkt zich niet tot media. Ik ben een bekende modelmaker en miniaturist. Mijn werk is te zien op nationale televisie en in internationale campagnes.
//BUREAUERVARING
180 - Ace - Adwise - Boondoggle - Born05 - DDB&Tribal Amsterdam - Doorn&Roos - Duval Guillaume - Energize - Etcetera - Euro RSCG 4D - Euro RSCG Amsterdam - FCB - FHV/BBDO - Fitzgerald - Glasnost - Goud Uberconnected - Grey - Havas - Ice Media - Iris - JWT - Lbi Lost Boys - Lemon Scented Tea - M&C Saatchi - McCann - N=5 - Ogilvy&Mather - Proof - Proximity - Rapp - Red Mint - Red Urban - RLVNT - Roorda - Sid Lee - Strawberry Frog - SWH/Indie - TBWA\BEC - These Days - Thjnk - Timm&Pimm - Volt - Wavemaker - Wunderman - XXS - Y&R